Detail
Automatic Powder Coating System
The Ramseier Koatings Smart 600 electrostatic powder coating gun and control system has benefited from the latest development in digital electronic and the latest "Total Charge Control" (TCC) electrostatics technology which has made the S600 one of the most user friendly and reliable high performance spray guns in the world.
Main benefits:
| | |
| --- | --- |
| Charge Modes | - 5 Different electrostatic charge modes |
| Remote Control | - Fast changes to manual gun settings |
| Higher Reliability | - Lower operating costs |
| Superior Performance | - Faster and more efficient transfer of powder |
| Programmable | - Up to 100 electrostatic settings |
| Earth Fault Detection | - Safer and more reliable operation (optional) |
| SmartClean | - Air jet cleaning of discharge needle and powder path to ensure efficient charging of powder |
| SmartAir Control | - Simple and surge free adjustment of powder output(Optional) |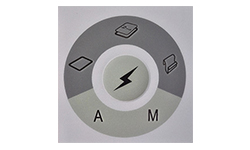 Mode A - Automatic
Mode M - Manual
Preset mode - For Flat Surfaces
Preset mode - For Recoat
Preset mode - For Complex Work Pieces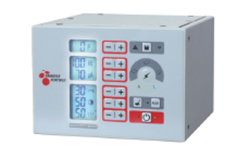 GCU-S600 Gun Control Unit:
The Gun Control Unit (GCU-S600) has 5 electrostatic charge modes which the operator can choose to use.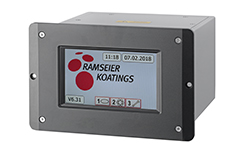 SCU-S600 Mk2:
With the use of the SCU-S600 Mk2, the operator can easily and quickly adjust the different electrical or pneumatic settings (such as kV or µA) of the GCU-S600 gun control units, either individually or in groups.The system is extremely user friendly and greatly enhances the productivity of the plant.
Centralised control for up to 36 guns.